Sometimes learning computer-generated music language can be more challenging than you think, especially if English is not your mother tongue. Today we have great news for those whose first language is Spanish. Meet [iom!] fanzine – educational music project based in Mexico that teaches about computer-generated music online. So if you are curious to learn about electronic music composition using free software Pure Data, Paola Sandoval and Isaac Medina will help you out. Oh, did we mention that their material is presented in the form of a food recipe? Sounds delicious, so hop on!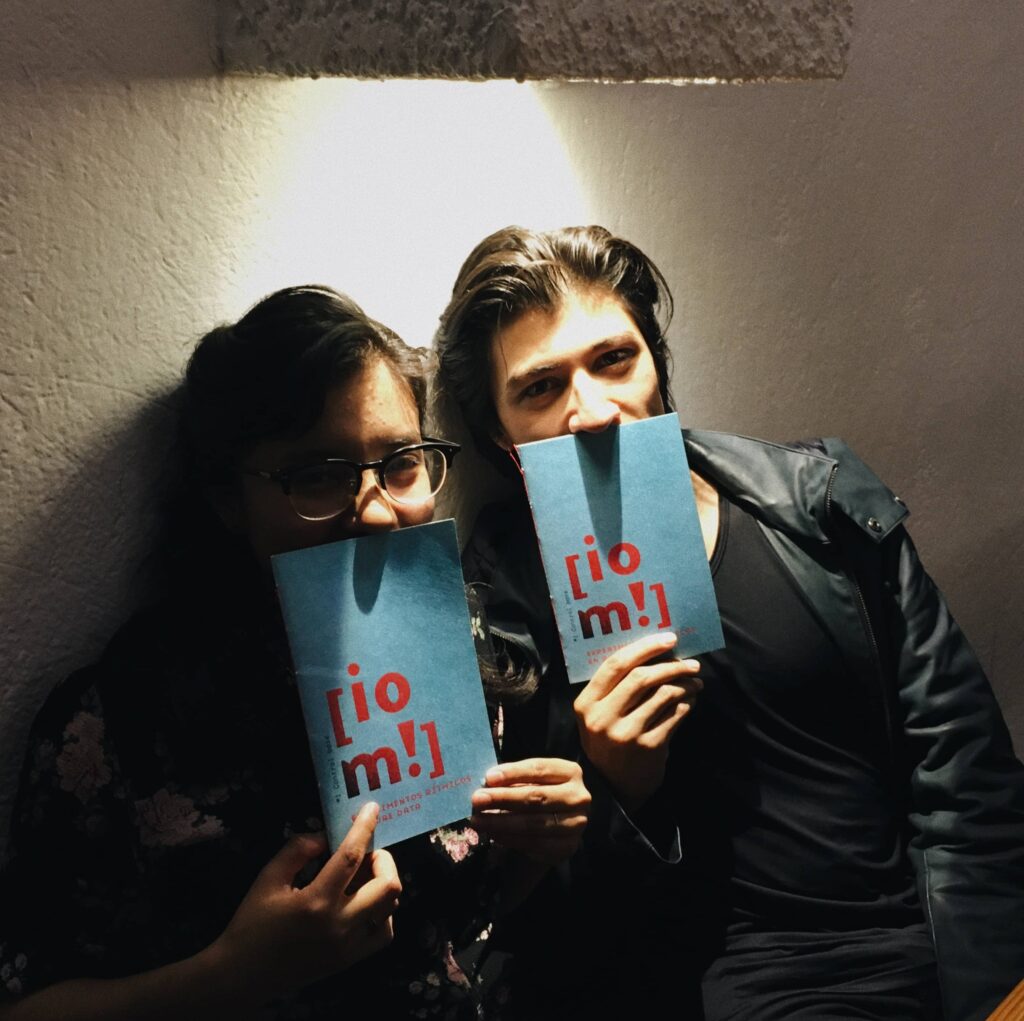 "Sound is always with me; I can feel it in my body when I walk, when I think, when I dance. I can hear it in my breath when my heart beats. That's where my movement comes from." – Paola
"A sound is an event in time, a mark that sets before and after. A guide in the darkness, unstoppable energy that surpasses our limits, a remembrance." – Isaac
Please share your backstory with us. How and when did you decide to create [iom!] fanzine and what is the story behind its name?
Isaac: [iom!] fanzine is a project by Paola Sandoval and Isaac Medina. We come from different disciplines, Paola does editorial design while I work mainly with sound, but the love for music, strange sounds, and beautiful papers brought us together. We were both enthusiastic about exploring alternative ways of thinking regarding sound and design, so we started discussing how we could tie both of them to experiment and push our creative limits. The fanzine format turned out to be the most appropriate because it is self-managed, experimental, and easy to remix.
Paola: When it comes to the name [iom!] fanzine, the way the fanzine contents are displayed is inspired by cooking recipes, where the ingredients are first prepared and later mixed together to get the actual dish. Once the process is familiar enough to the cook (or, in this case, the patcher), it can be repeated or altered in any form. In that spirit, we decided to name it after the sound produced when you taste something good. In Spanish, iom! is pronounced like the English version "yum!".
Coincidentally, with our beginnings, a cultural institution in the south of Mexico City called CENART had an open call to be part of the Editorial Production Factory, a 6-month program that supports independent editorial projects. So we designed the first issue and got accepted. During the program, we finished its production and presented it at the 9th Encuentro Internacional de Arte Sonoro, a public event at UNAM's Music Department. After finding the support of many people in both places, we knew this should go on!
Isaac: Since then, we have been working as a team. We edit and make decisions together. Paola is in charge of everything related to the production process's design and supervision. I write and/or illustrate the texts, produce the video tutorials' material, and maintain the website.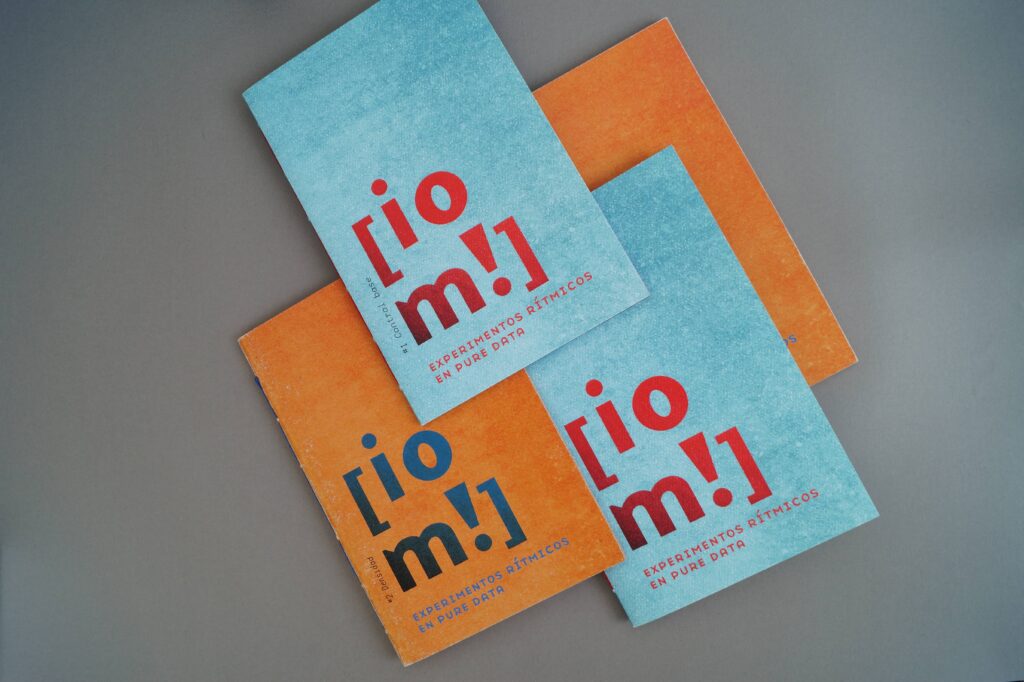 What would be the main goal of your project and who is your audience?
Paola: Our main goal is to spread knowledge about computer-generated music in Spanish while experimenting with printed formats to empower learners with or without any experience in the field and support artists by giving them a medium to showcase their projects and ideas.
We are confident that we can improve the learner's experience through design concepts, materials, etc. Whether we work on a print or a video tutorial, how we do it is something that concerns us deeply. And speaking of diversification, we look for great places for the zine to be found, such as lovely independent bookstores, where you can discover other authors sharing their work too, or established music stores filled with eye-catching instruments. I can say that being in all of these different and eccentric places has helped us a lot.
Our main audience is the Spanish-speaking community; there are people interested in the project primarily from Latin America, Mexico, Ecuador, Argentina, Chile… It amazes us that there are people from Spain and Italy too, who have written to grab a copy of the zine while others want to collaborate with their awesome works.
Isaac: Something worth noting is that Spanish is the world's second-most spoken native language by the number of speakers, with approximately 480 million around the globe. By diversifying how this information is transmitted, we believe that it enriches our culture as it becomes accessible to more creative minds.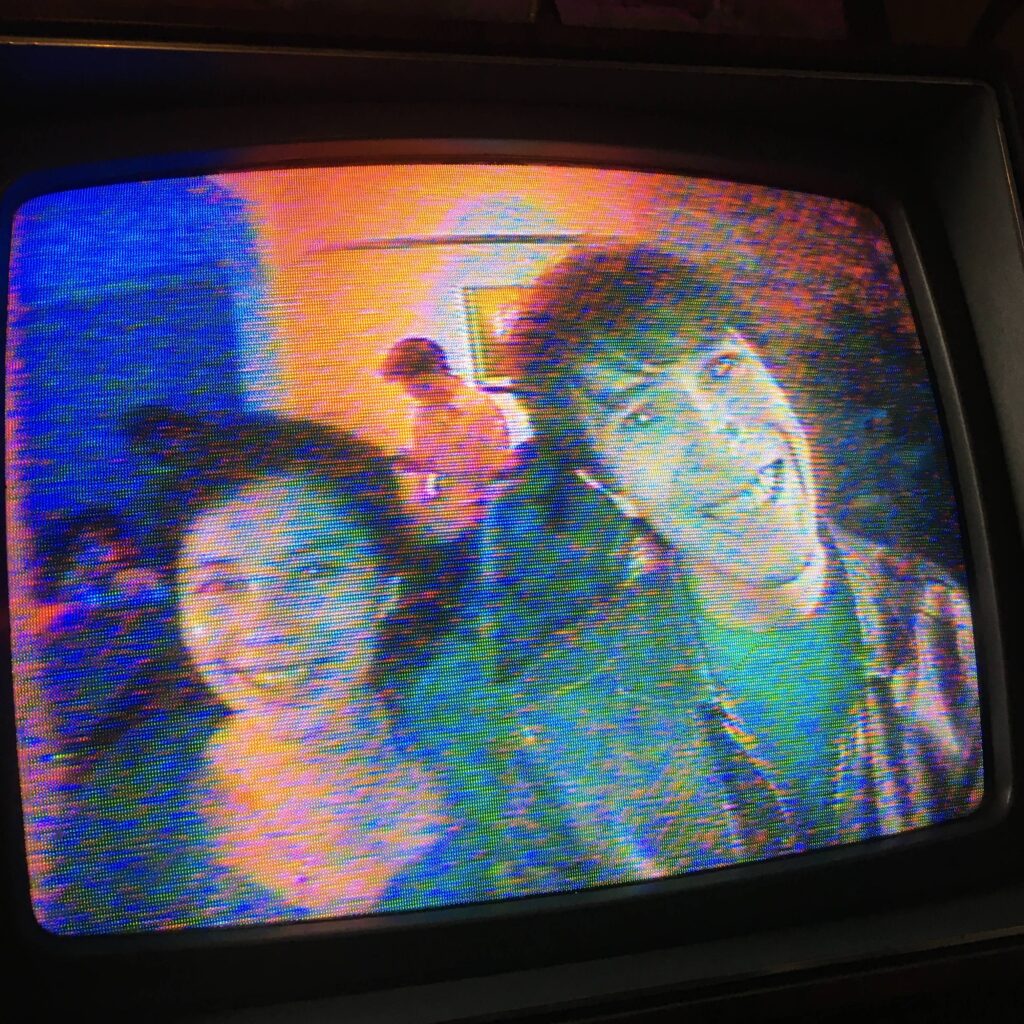 Can you tell us more about your teaching process? Do you constantly change it, or do you have a certain strategy?
Isaac: We produce printed material, as well as video resources and workshops. Though the form factor varies, I introduce any algorithm by deconstructing it to its most essential parts. For example, to randomly disorder a list, there should be recipes for counters, list reading and writing, and a random selection of elements in a list. When a somewhat complex patch is deconstructed this way, not only the parts that compose it are explicitly recognizable, but they can also be extracted and repurposed in another patch. In this manner, learners feel much less restricted as they can jump between sections and have many pieces to program any creative idea they want instead of having just a one-trick patch.
Paola: We are also always open for the community to publish texts on our website that explain synthesis or sequencing techniques, how Pd is used for a creative project or how you came up with some sort of waveform. Everyone is welcome to participate, but we encourage Spanish speakers to be a part of this. And don't forget to get your zine! You can take notes, draw on it, enjoy the paper's texture, smell the ink… You won't regret it. 😉
How Raspberry Pi & Pisound combo is used in your project? Why did you choose to use these tools?
Isaac: The Raspberry Pi and Pisound are very powerful tools for musicians on the go and in the studio. They have a tiny footprint, fit in a bag, and can run many tools to work with sound, including Pure Data. One advantage of Pisound is that it already has built-in inputs and outputs for audio and MIDI, making it ideal when traveling or just jamming without the bulkiness of hardware synths and pedalboards. Both devices are very customizable, which lets our imagination run freely, create, make errors and try again.
How would you introduce Pure Data to an artist who is not using it yet?
Paola: The first fanzine we made was explicitly written to target those with no experience. It includes the required terminology to understand the basics of programming as well as the ins and outs to get started with Pd. The reader can also find easy to follow recipes to start making sound and sequences right away. We also have the ERPD video series on our YouTube channel that is intended to follow tutorials.
On your social media channels, you introduce Pure Data through rhythmical experiments. Can you tell us more about them and why you decided to do it that way?
Isaac: The rhythmical experiments are a good way to introduce people to Pure Data without going straight into the "building your first synth" method. Of course, it is relevant to know synthesis and how each piece on a synth work together to shape the sound, but I believe there is already enough material on that matter. One can also discover that the same sound source, be it an oscillator, a pre-recorded sample, or an external MIDI device, is actually very versatile and much more interesting when rhythmic modulations are introduced. In the end, these experiments are just a manner of getting rich variations with little resources.
Why did you choose Pure Data in general? Are you planning to teach in other programming languages, like Cycling Max, in the future? If yes, which ones?
Isaac: We chose Pd firstly because it is free and open source. We wanted the project to continue in that spirit of sharing and building a community. Secondly, because it is an aesthetically minimalist visual programming language, it is easier to see at a glance which pieces of code are tied together, as opposed to textual code.
We did consider teaching other languages when we began, but as a small team, it was way easier to start with the one that attracts us the most. I think that it is very likely that we will integrate other languages in the future, we don't live in a bubble, and many artists use other tools. SuperCollider, Orca, or Sonic Pi are just a few that later may be incorporated into the project.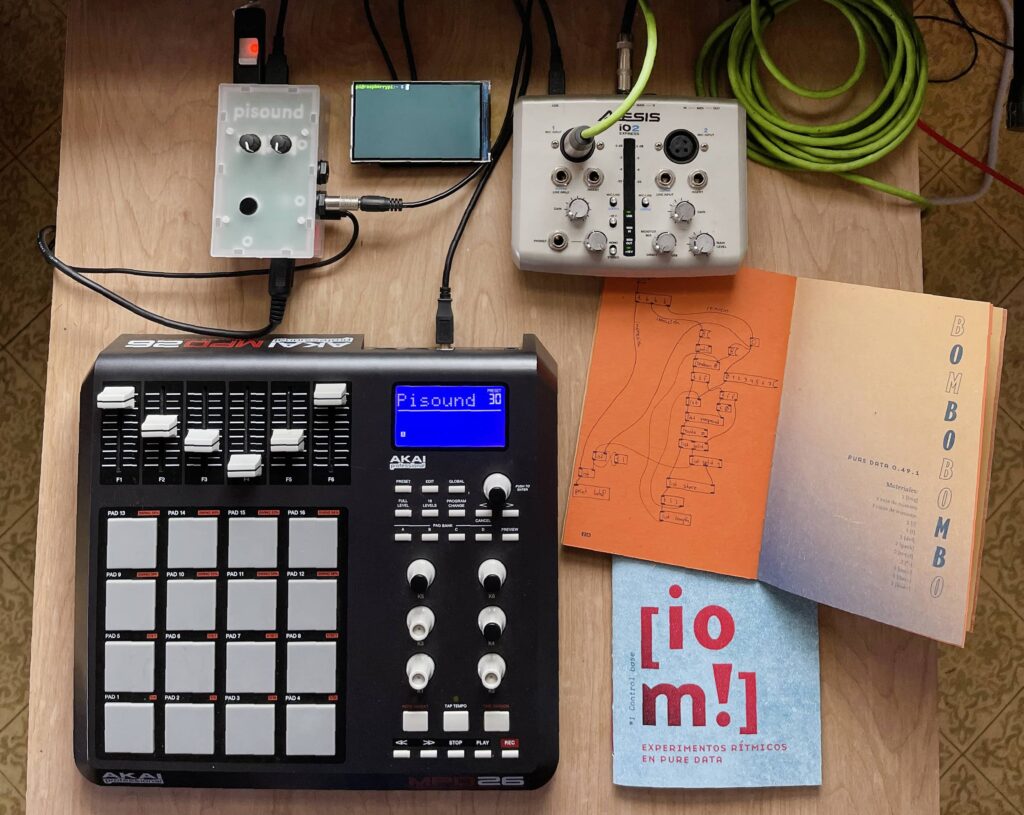 We hope you heard just enough to be thrilled to join the [iom!] community. Grab your fanzine or visit https://www.iomfanzine.com/, and start your journey today. It is time to learn some new sound recipes and serve them to your audience!
Follow [iom!] fanzine
instagram.com/iom.fanzine
facebook.com/iom.fanzine
youtube.com/iom.fanzine