Many artists prefer exploring various fields and expressing themselves through different artistic platforms. Mr Frangipane, based in Paris, France, is one of those creators. Combining his passion for electronic music, programming, and computer graphics, he has created a device called Frangitron. Frangitron allows its users to sync, sample and add effects to sound and MIDI signals live from synth and drum machines. On top of that, Mr Frangipane has created a Raspberry Pi-based photobooth and a MIDI controller, which is now… a lamp! He works with wood and uses it for decorating his gadgets and, of course, makes music. Today we are inviting you to learn more about Mr Frangipane and his creative mind.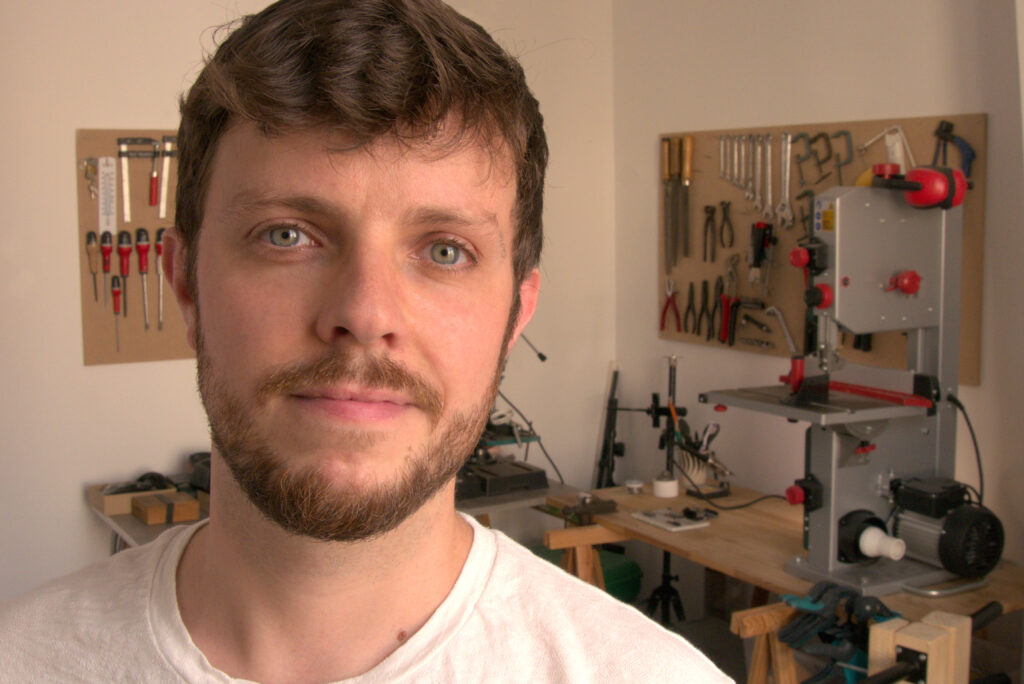 Here is a short video of what Frangitron was just before it was put on pause:
And here is a time-lapse of building Frangitron:
Please tell us about the beginning of Frangitron. How did you come up with the idea, and why did you feel the need to create it? Is there a story behind your project's name?
The first computer I interacted with was an x86 in the 90s (my dad brought it from work, and I was the only one using it at home). Back then, on a Windows 3.1 computer with no internet, there wasn't much to do besides using Excel, Paint (with only 16 colors), QBasic, and the DOS prompt. 😊 That's when I started coding (sort of): drawing colored lines, making the computer beep, and such. The hi-fi system we had (like most of them in the 90s) was equipped with a double cassette deck, allowing for overdubbing things from one tape to another. I did a lot of that too, using a metal hanger taped to a mic as an instrument, talking inside paper towel rolls… Luckily, all those tapes are lost now. I remember having a lot of fun exploring and testing. 😊
I think that this early experience with code, sound, and visuals forged my current taste in those things. I've always looked for a standalone device that can be used as a hub for other synths and effects. I was hoping that something between a huge modular setup and just a computer existed, but I never found it. On the one hand, if you want to offer the ability to do everything to everyone, you end up making a 64 pads controller attached to a computer, which is awesome in many ways. On the other hand, having lots of little machines tied together can get messy and is very expensive! In any case, there is a cognitive load: one has to map all those well-aligned luminous squares mentally to the way one wants to play or compose music. I've always found that frustrating.
Then I heard of the Raspberry Pi, which seemed tailorable, especially to create a personal controller/mixer. Its soundcard had (and still has) a deserved very bad reputation, so I looked for something better. That's when I stumbled upon Pisound, which felt like the perfect companion for a Pi (balanced in/outs would have been perfect). So I pretentiously tried to solve this frustration for myself by building a device. I ended up spending a huge amount of time coding, using CAD software, soldering, etc. I loved it!
When it comes to the name Frangitron, in french too, the -tron suffix is about automation, often used as a way to name a device. Since my artist name is Mr Frangipane, I named it Frangitron. 😊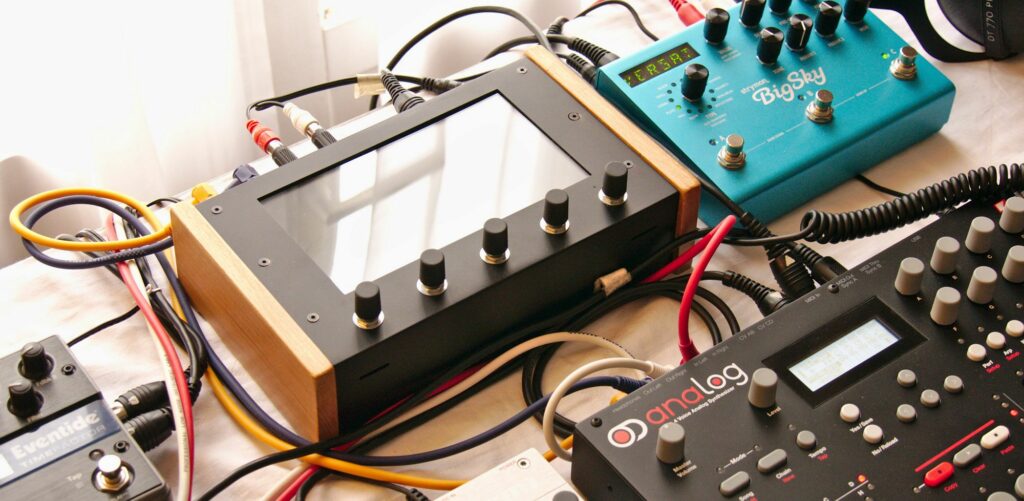 What role does Pisound play in Frangitron? Why was it important to include it, and why did you choose it over other gadgets?
Pisound was the only solid two inputs, two outputs soundcard for Pi that I was able to find at the time (2018-2019). When I got it, I was amazed by its sound quality, especially regarding the low end of the spectrum! I liked the Jack connectors too; most interfaces offered RCA.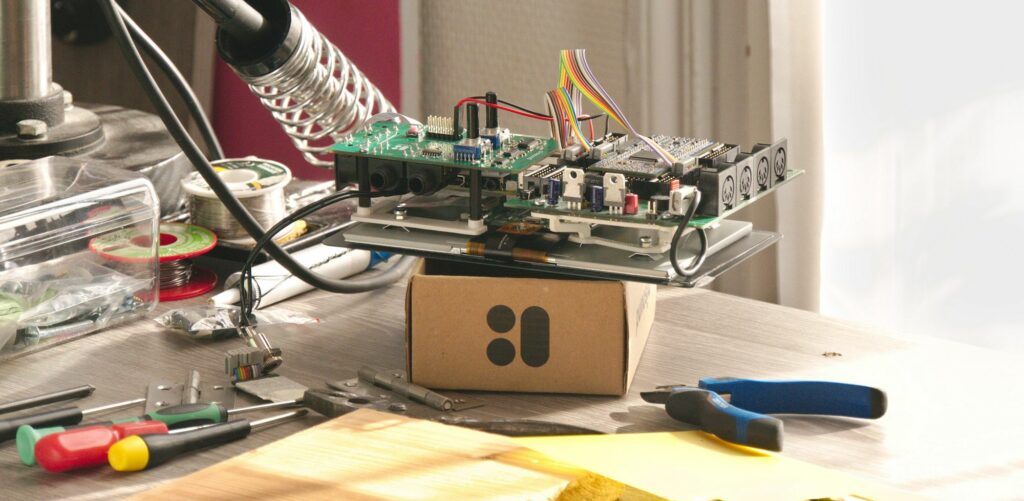 Please correct us if we are wrong, but Frangitron is on pause at the moment. Why so? What challenges did you face while creating it?
The project is indeed on pause. The idea behind it will probably be a long journey for me. As I said, it's quite pretentious to try to solve this, especially in one go. 😊 I learned a lot in the process (a bit of C++, some CAD concepts…), and I'm very happy with that! But I did not make a lot of music in the meantime. In the end, reality caught up, and I realized that I was far from mature concerning music-making. I believe I first have to compose a lot more before getting back to this project.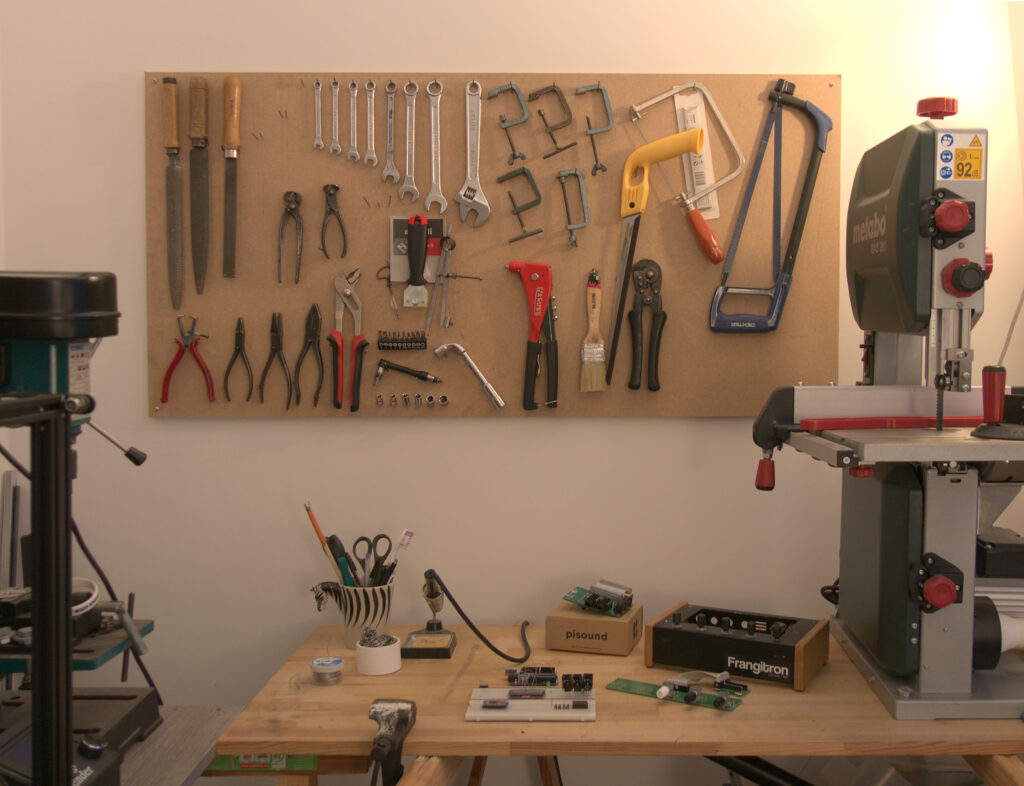 You are also a musician. How would you describe your sound, and what are your biggest inspirations?
My production is very sparse! I composed around 10 tracks on my Soundcloud for about 15 years and counting…
I like sounds that are repetitive and carry some atmosphere. I find that the frontier between enveloping/eerie and scary/boring is very thin. Tracks that manage to make me feel that repetitive energy going up, then dropping, and so on are the ones that inspire me most.
I try to compose repetitive songs enough to be a bit hypnotic while carrying some sort of deep feeling.
On one side, my inspirations are Max Cooper, Yotto, most of what comes out of Parquet Recordings. On the other side, there is psytrance. Psytrance is special to me because it was the first electronic music genre I was really confronted with when I was young.
In middle school, a friend gave me a double CD compilation of Goa, and I listened to it on repeat. I still do sometimes! Since then, I have made several attempts to compose psytrance tracks (almost all of them unreleased). My inspirations on that subject are wide from 90's goa trance to nowadays psytrance: Hallucinogen, Man with no name, Astral Projection, Eat Static, Tristan, Avalon, Faders, etc.
How do you balance your work between creating hardware and making music? Which do you prefer and why?
That's the question! As I said, I think what I love most is exploring new (to me) territory — making hardware, building small pieces of furniture, trying to set up a video mapping network configuration, making music, etc. All those activities are challenging and take a very long time to tackle, which can be frustrating sometimes. I think the key is to vary: for a few weeks/months, try to learn something new in woodworking, next, try to make a new track, and so on. But the subconscious can be tricky. For example, looking back, I realize that making music is probably the thing I want to do most, but also what I did the least. In the end, I'm pretty happy with multiple projects and find it very rewarding to see that slowly each project brings a little bit of improvement in each field. I believe the mind is always working in the background, and having multiple activities allows you to come back to a previous topic with a new point of view that helps explore and improve. 😊
What are your future plans for Frangitron? Or maybe you have some other creations coming our way? Please share them with us!
A lot! It will probably take a lot of time to do them all.
A friend asked me a few months ago to build a small MIDI controller for his podcast. Each summer with a few friends, we organize a small private "festival": a great occasion for us to build stuff outdoors, project videos, mix music, etc. (i.e., be in communion!)
I'm working on a lite and interactive version of a Slime Simulator made by Sebastian Lague.
I also hope to release more than one track this year. 😉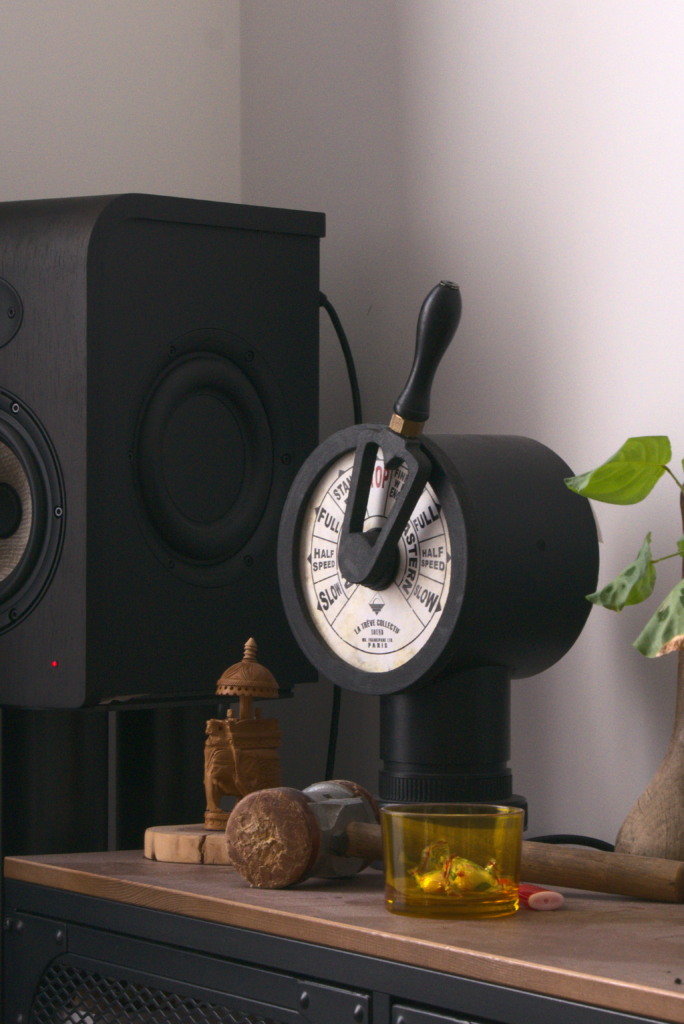 Follow Mr Frangipane
Instagram: Mr Frangipane
Instagram: Frangitron
Soundcloud
YouTube
Official Frangitron's website