Working with music labels has always been one of the biggest achievements for artists. No wonder why! Being noticed by a successful record company has a lot of benefits for beginners and even advanced creators, as music labels can definitely help them and their audiences grow. Not to mention all the perks that come from collaboration itself (we have already discussed them in our previous article). This is why we have decided to introduce you to the music label One Universe Music, created by Alberto Eugenio Grassigli. So let's meet One Universe Music and learn how they manage to create music with artists from all over the world while being based in Bologna, Italy.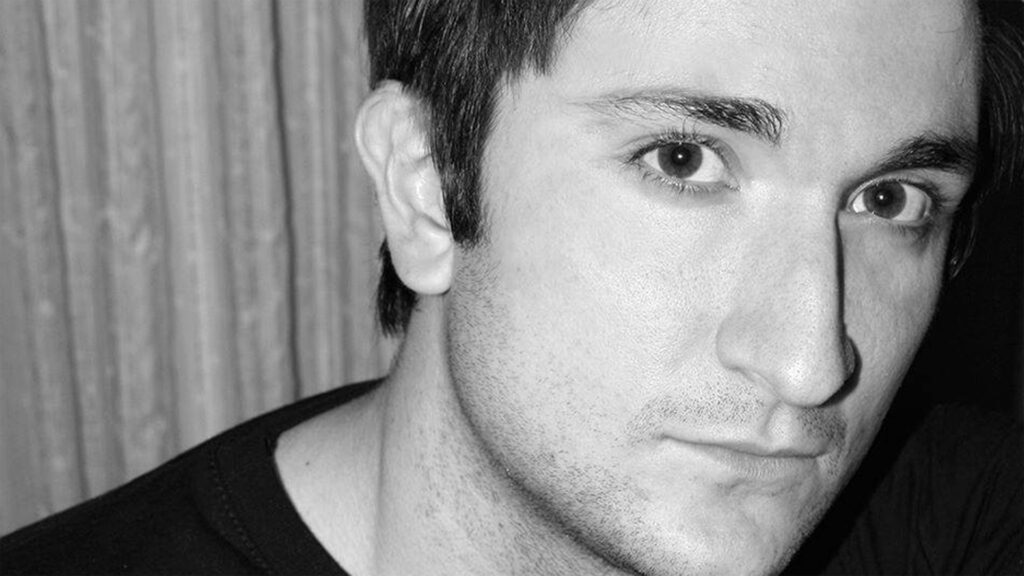 Tell us all about the beginning of One Universe Music, please. Where, when, and why did it all start?
One Universe Music is an independent music label that promotes independent artists from all over the world. The musical project was born in 2006 in Bologna, Italy. It was created by Alberto Eugenio Grassigli, composer and arranger who initially, for fun and then for passion, began to write songs for artists from various parts of the world – England, France, Germany, South Africa, Italy, creating a well-defined style, while ranging between various genres such as Pop, R&B, Soul, Funk, and recently electronic music.
The name One Universe Music was born to define the musical universe where Alberto experiments by collaborating with many artists from all over the world. The goal is to produce songs for One Universe Music featuring other artists and also to directly write songs that can end up on the album of the artist who requires it.
What do you look for in the artists when choosing who to work with?
One Universe Music has worked with artists such as Elan Lea, Dan Priddy, Vincenzo Cantiello (winner of the Eurovision Song Contest Junior in 2014), Sara6, Giorgio Santisi, William Ismael, Piero Odorici, and recently with No One But Me, which is also the new project currently in the works and will be released shortly.
Sometimes it is the artists who choose One Universe Music, as they know we can write songs that cover various musical genres. When we propose a musical project, we choose singers based on what we are doing at that moment. If we are working on a Funk or Soul project, then we are looking for singers with a suitable vocal timbre for that genre. In the same way, we select singers to interpret Pop or R&B songs. For us, it is important that the artist who begins to work with us feels involved as much as possible and wants to be part of our project, as we do not want to have any creative limit or focus only on one musical genre. Experimenting is the way we work.
Why should independent artists consider working with labels instead of trying to make it on their own?
We have always believed that collaboration between people can create a unique synergy. Writing songs while knowing that a boy or a girl will interpret them has always allowed making them to a certain measure, as if it were a dress sewn on, capturing every nuance of voice, style, and their way of singing.
We give the possibility to singers who do not yet have a defined genre or who may be performers but do not write their songs to create a sound and a precise style. We write songs for them or help them complete an arrangement or finish a song. The aim is to make new music and different styles from all over the world and allow anyone with talent to bring it out.
Please tell us more about your work process. Do artists come to you with a specific idea in their mind, or is it the other way around? Or maybe both?
Some artists contact us to arrange their songs. Other artists are looking for someone to write them full songs, with music and lyrics. We try to create the right sound for each artist by writing ad hoc songs and arrangements for each of them. Our goal is to create a community of artists who collaborate and create music together. In the digital age, the internet is easier because we often work with artists who are on the other side of the world, but it is as if they were here in the studio with us. We have video-chat sessions, and then the singers record the vocal part in their studio at home or in a professional studio and shoot the audio tracks that we go to integrate and mix.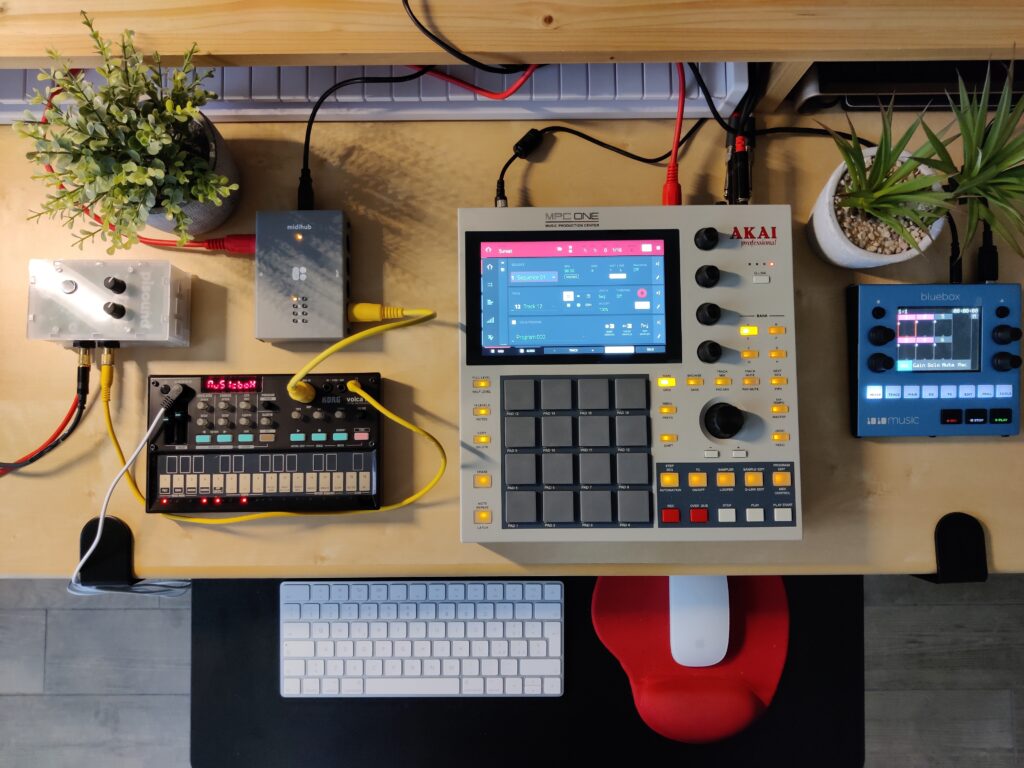 Where do you seek inspiration? Do you look at what other labels produce and learn from them, or are you more independent when it comes to the creative process?
Alberto Eugenio Grassigli, aka Groove Guru, is our producer, and it is from him that all ideas for every new song, melody, arrangement, and mix are born. We start from his idea and try to bring all of our experiences and our sound. That's why we can create a more commercial album, pop, and then maybe push ourselves to Funk or R&B and NeoSoul, or even to electronics or Chillout. Alberto began to compose music at a very young age, working with great producers of the Italian music scene and staying in close contact with some internationally renowned musicians. His way of creating music was also influenced by his experiences in some music studios in London, where black music filled his veins with Groove, making him "Groove Guru" for everyone.
We saw that you are using Midihub and Pisound while producing music. What role do these devices play in your setup?
The role of Midihub and Pisound in our setup is crucial. Ideas often arise by using physical synthesizers, not the software on computers. It's nice to be able to touch the knobs of Moog, Volca, Roland and hear the changing, changing, changing sound. It helps to increase creativity. So we connect all the synthesizers to each other, synchronizing them via MIDI with the Midihub. Everything is then centralized or on a standalone machine like Akai MPC ONE or Deluge. And everything sounds in perfect harmony and sync. Meanwhile, the Pisound is used as an external sound card or as an effects pedal through the Modep software or to connect a USB device that has no MIDI output. Pisound is something exceptional. Midihub and Pisound have really revolutionized the way we create music. Then, once it's all created and in perfect sync, we go to record on Mac, and from there, logically, we use software like Pro Tools or Ableton to complete the recording and give it the final touch.
You can listen to our new song from the upcoming project "No One But Me". It is called "Sunset". Enjoy!
"Experimenting is the way we work."
Could you please tell us more about your new project "No One But Me"?
"No One But Me" is the new project by One Universe Music. Compared to the other music projects born in the studio, which are still "packaged" using the Mac and recording software, in this new project, we decided to create everything with external instruments only, trying to go a bit back to the origins. We only use the AKAI MPC ONE as a standalone, without a computer. All this was then recorded on the Bluebox of the 1010Music without going through a computer and recording software such as Pro Tools or Ableton. That's why the Midihub and the Pisound are essential elements in this new project, making everything work perfectly. And there is a nice groove on each song! It's a project where we use vocal and music samples and up to 8 external synthesizers that sound simultaneously and in perfect sync thanks to the Midihub. It's a nice project. We hope you like it. 🙂 We also have the idea of releasing an entire album of 10 tracks, which in addition to digital platforms, we would like to be released on vinyl through a crowdfunding campaign on Qrates.
Do you have any exciting projects coming our way? Please share them with us!
In 2021 we released our latest album, entitled "Colors", made together with singer Serenella Occhipinti and bassist Giorgio Santisi, which formed the Sara6 project. It is a set of Funk, NeoSoul, R&B, Pop tracks, and it was a really exciting project. We recommend listening to it, as I think you can find interesting ideas that can make you dance, dream, have fun, and move.
You can listen to "Colors" on all digital platforms:
Follow One Universe Music
Official Website
Facebook
Instagram