Five years have passed since the Pisound crowd-funding campaign. Oh, how the time flies… On this beautiful occasion, we look back at our community members' most memorable Pisound projects. Take a look and catch some new ideas! 😉
The Sky Vane project by Pyka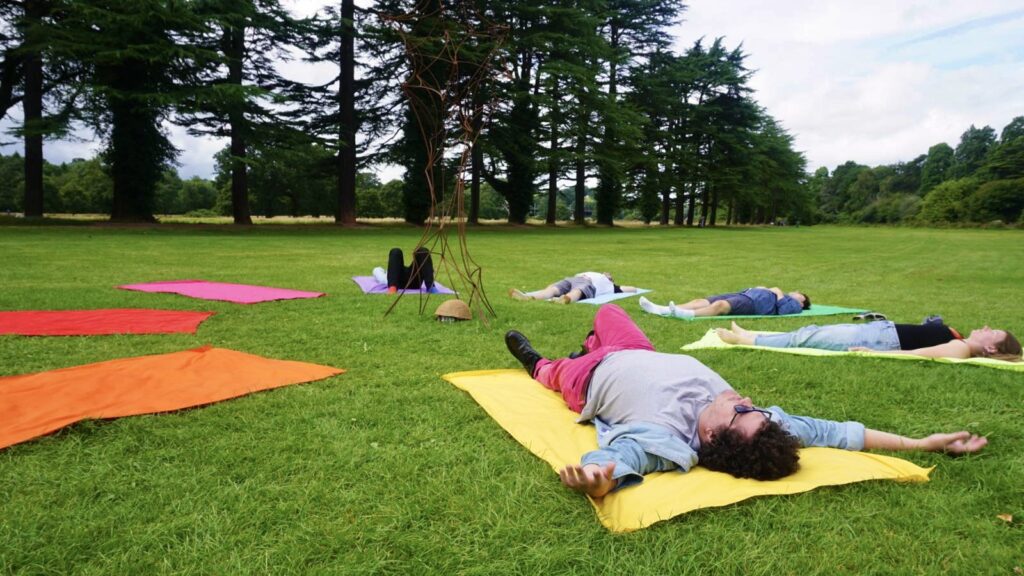 The Sky Vane provides people with the opportunity to enjoy a sky-driven reactive sound experience – as they simply lay down amongst the grass, take a breath, look up to the sky, and listen.
At the centre of The Sky Vane experience sits a beautiful structure that is powered by the Pisound and features an array of atmospheric sensors. These sensors detect changes in light, temperature, pressure, and humidity in order to create a dynamic sky-gazing soundtrack that evolves and changes throughout the day.
Autosampler by Krzysztof Cybulski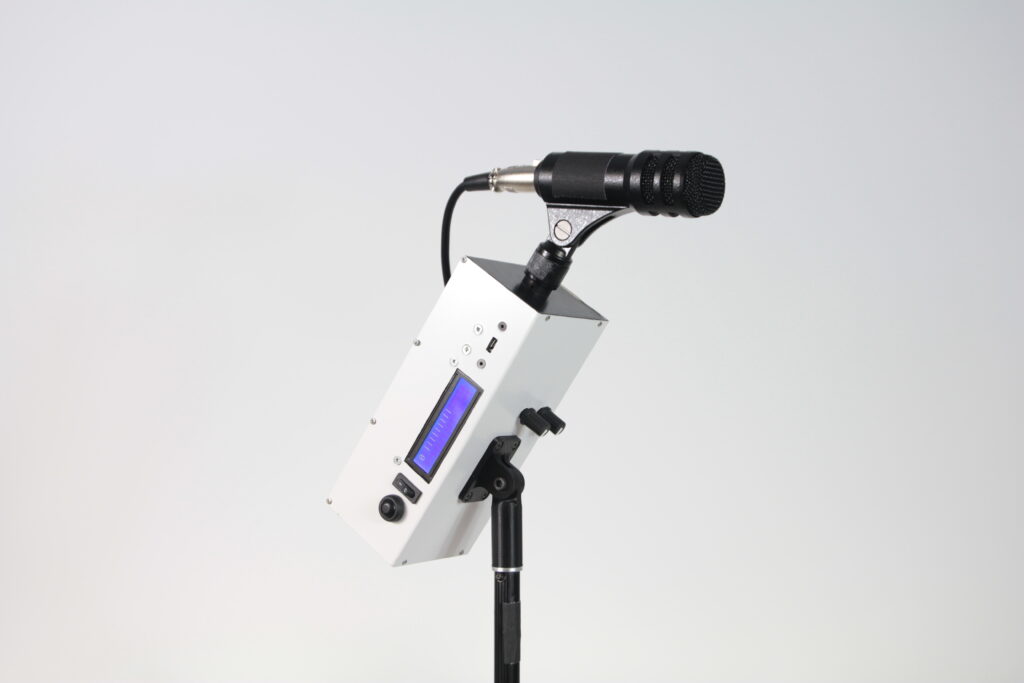 The main element of the project is the actual Autosampler – a sound recorder automatically capturing only harmonic sounds (with recognizable musical pitch). The recorder, powered by solar energy, had been placed in many distinctive spaces and public places of Warsaw. Seven sample libraries have been created from sounds recorded in over a dozen locations, which can be used by musicians and producers in their own music.
Laser-cut wooden Pisound Case by Steve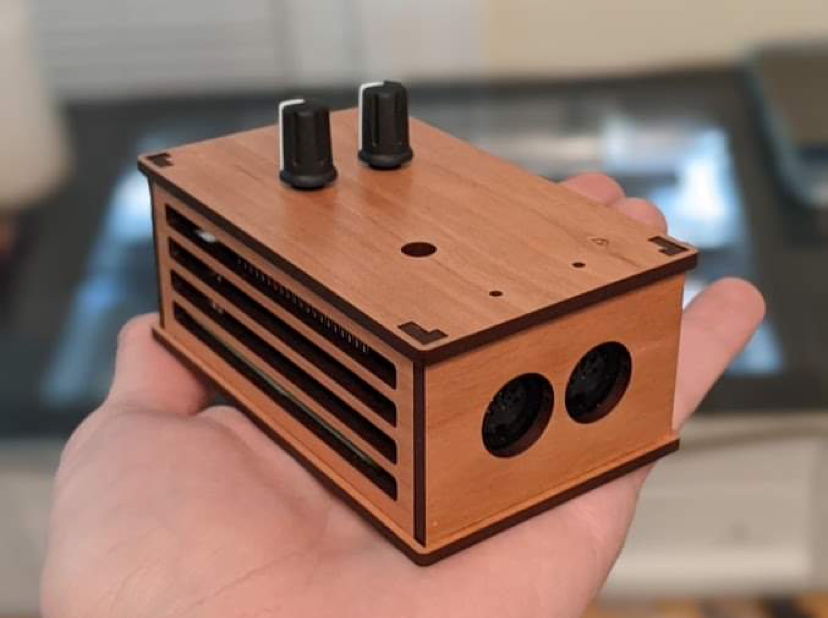 A laser cut case for a Pisound + Raspberry Pi 4.
Note: this is a pressure-fit enclosure and has no fasteners.
DIY effect board by JJMF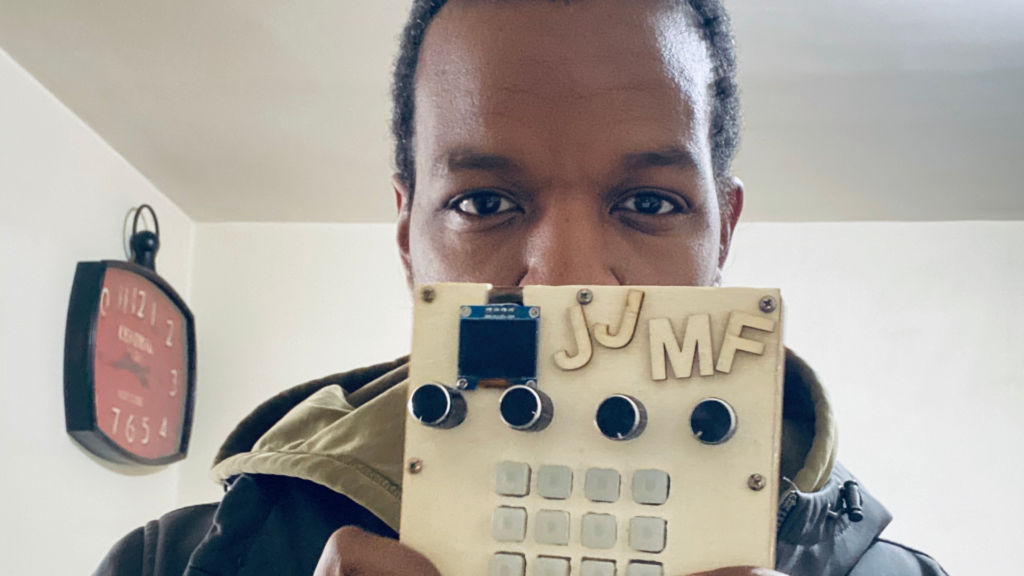 I try not to use off the shelf stuff too often because I like knowing that I'm the only person that has what I have and it allows me to do things that I wouldn't be able to do otherwise. The harmonizer that I use is made in Pure Data and it has functions that I couldn't find in any pedal out there on the market. It's this freedom to create what I need and discard what I don't that attracts me to this technology.
Hy.E.T. by Giorgio Distante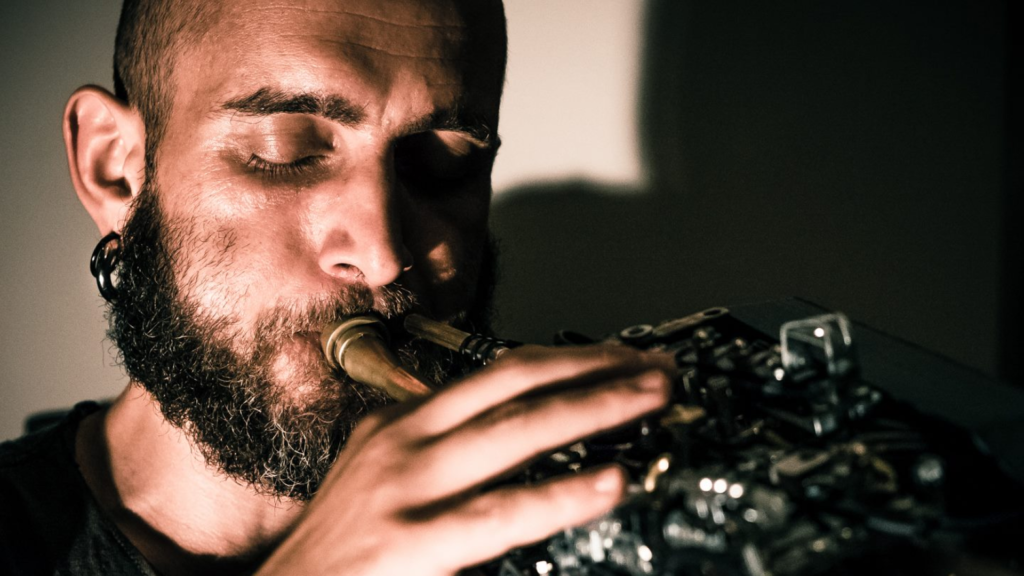 Hy.E.T. is designed as a modular tool. Its composition depends on the project in which I am involved. The heart of the instrument is a MIDI wind controller based on the emission (pressure sensor) and the positions (touch sensors) of the Bb horn. From there the possibilities are multiple.
No One But Me by One Universe Music
"No One But Me" is the new project by One Universe Music. Compared to the other music projects born in the studio, which are still "packaged" using the Mac and recording software, in this new project, we decided to create everything with external instruments only, trying to go a bit back to the origins. We only use the AKAI MPC ONE as a standalone, without a computer. All this was then recorded on the Bluebox of the 1010Music without going through a computer and recording software such as Pro Tools or Ableton. That's why the Midihub and the Pisound are essential elements in this new project, making everything work perfectly.
Sacrae Symphoniae No. 1 by Weserbergland
Weserbergland uses Pisound and Pure Data to add unique effects to the music.
Organerry by Raphaël Mouneyres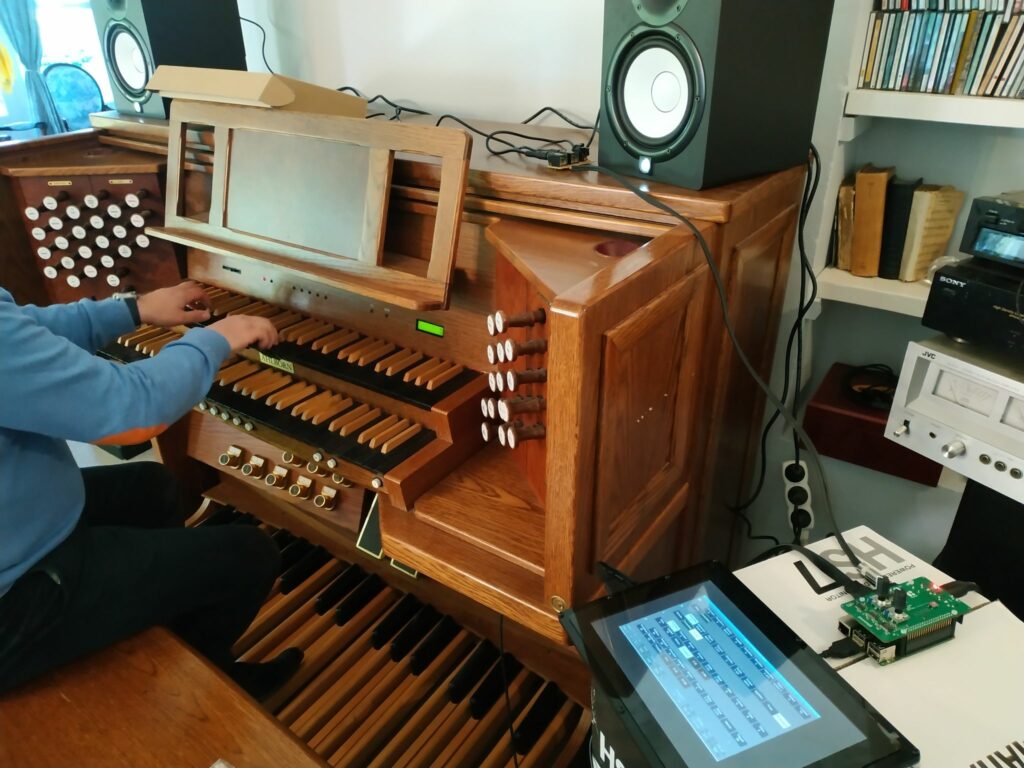 Organnery is a dedicated customized Linux image running optimized pipe organ software called Aeolus on a Raspberry Pi. Aeolus software is open source, and we decided to use it because it is perfect to create a custom organ, sculpt the sound exactly as you need. No other organ solution can do it.
Organnery can also be used as an expander to add more stops sound to an existing organ, you only need a MIDI output. Custom voicing is the strength of Organnery solution, you are not bound to an existing organ definition, you are free to imagine and create the organ you want.
Frangitron by Mr Frangipane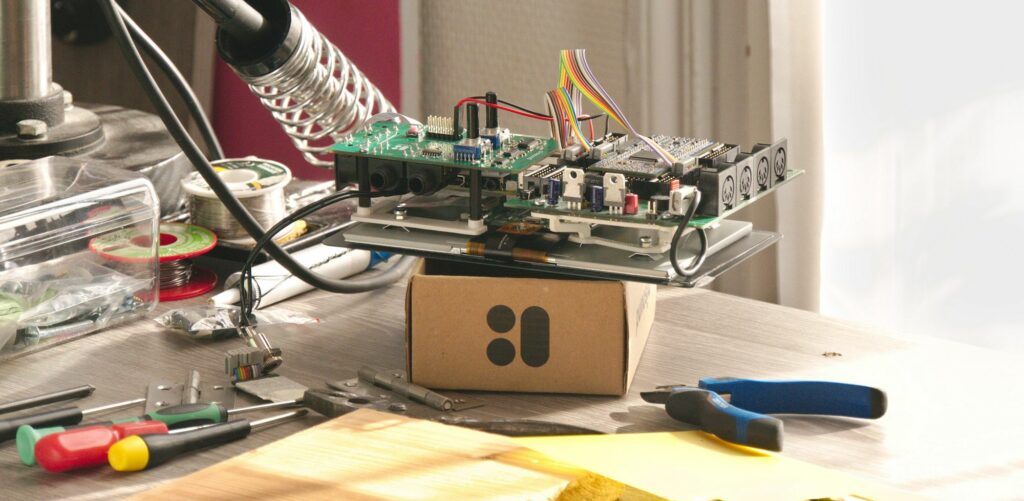 Mr Frangipane combines his passion for electronic music, programming, and computer graphics. He has created a device called Frangitron. Frangitron allows its users to sync, sample and add effects to sound and MIDI signals live from synth and drum machines. 
Orcasound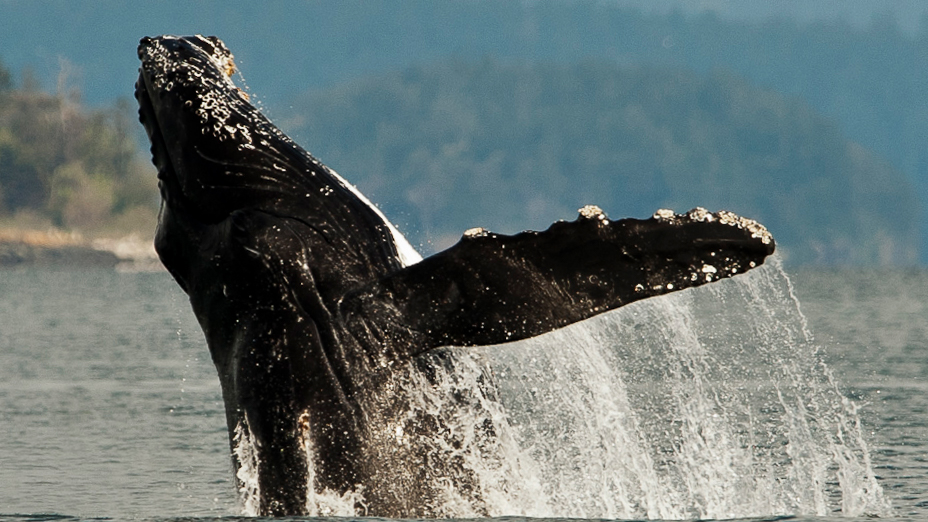 I would say Orcasound is about raising the level of awareness about the acoustic environment of the ocean and how that affects marine life. If you listen, you will more often hear ships than orcas on some hydrophones, and you really get a sense of how much man-made noise there is in the ocean.
ANU by Noise Orchesta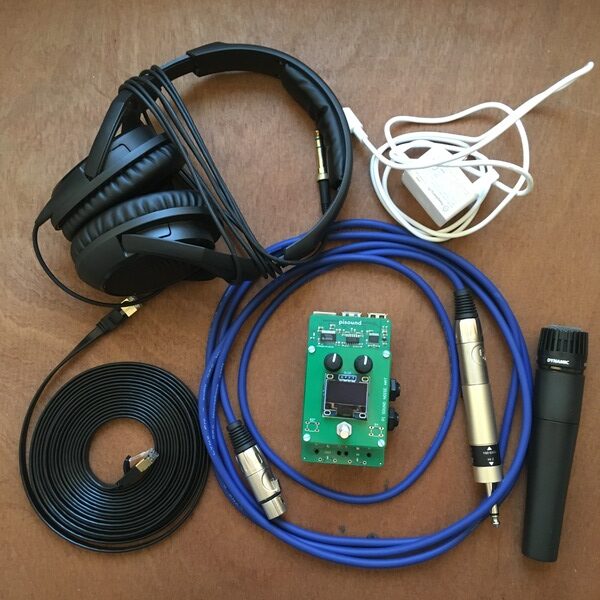 ANU stands for Autonomous Noise Unit. It is a stand-alone unit that combines a Raspberry Pi running JackTrip software with a soundcard and a bespoke pi-hat made and designed at Noise Orchestra HQ. There are two iterations of ANU, one with the Pisound! The ANU allows a user to plug in their instrument and headphones and then, at the push of the switch, connect directly to their colleagues in different parts of the world in a private server to allow them to play music together with really good audio quality. We realised at the start of the pandemic that JackTrip offered the best possibility for audio quality when playing remotely but was not so user-friendly. As a result, we tried to make a device that was as simple as possible so musicians could spend more time playing together and less time on the technical considerations; and so ANU was born!
Did we miss some projects? Feel free to share in the comments below! 👇